What you do before surgery can have a huge impact on the length of recovery and its successful outcome. The more you prepare, the better the outcome. We specialize in Post-Op Lymphatic Drainage Massage for the greater Seattle area.
You have probably spent many hours researching your surgery. And have probably seen countess YouTube videos, and pictures of beautiful bellies, butts, and faces. What you may not be attending to as much is that surgery can cause bruising, swelling, numbness and scaring. Surgery impacts lymphatic flow. It is critical to quickly re-establish lymph flow after surgery to invite a faster recovery and better outcome.
What to do before Plastic Surgery:
We recommend you receive a minimum of 1-2 Lymphatic Drainage Massages prior to your surgery. This will help to clear your body of toxins and will activate your healing before surgery. The procedure will overload your system with lymph fluid, biological byproduct, and toxic waste from the surgery. By preparing your lymphatic system to handle this load beforehand, it is like clearing out the clogged pipes of your house before a flood. With clear pipes, you have less backup.
Those who get Lymphatic Massages BEFORE their surgery do not swell as much and have their drains out quicker and have overall better outcomes to their procedure. Lymphatic Drainage sessions boost your cellular metabolism and immune response. This helps you fight off potential infections post-op, ensuring a quicker and smoother healing journey.
Some Types of Plastic Surgery that we Rehab:
Face & Eyes:
Facelift
Thread lift
Blepharoplasty
Facial Implants
Nose reshaping (rhinoplasty)
Breasts:
Breast reduction
Breast augmentation
Breast reconstruction post- mastectomy
Breast lift
Breast reduction in men with gynecomastia
Breast implant removal
Female to Male Transition
Abdomen
Arms:
Gluts & legs: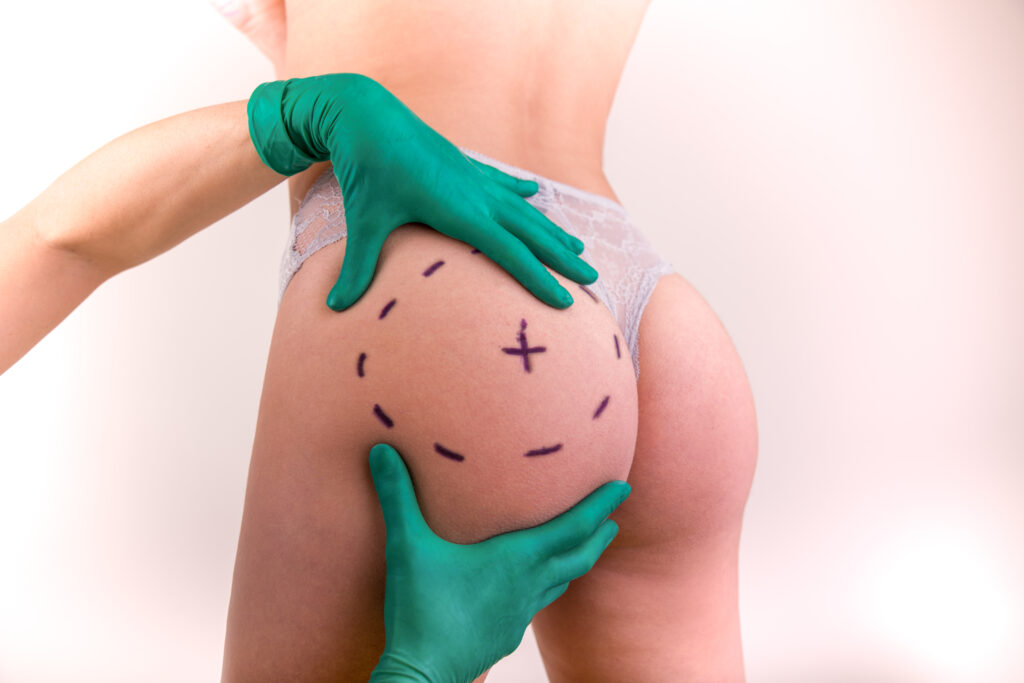 Plastic Surgery & Reconstructive Surgery Recovery:
When patients consider having surgery for cosmetic purposes, they should factor an amount of time to heal properly. This period will include managing bruising and swelling which is an expected consequence of any invasive surgery. Although post-surgical recovery can be difficult for patients excited about their aesthetic improvements, it is important to follow your surgeon's instructions to ensure the best possible results and complete healing.
Benefits of Plastic Surgery Recovery Treatments:
By implementing Surgery Recovery Therapy, you can accelerate your healing process, improve your outcome, and help alleviate the main post-surgery issues such as:
Bruising
Swelling
Pain
Numbness
Scaring
Fibrosis
Types of Surgery Recovery Therapy Treatments we offer:
Esthetic Kinesio Taping
Scar Mobilization Therapy
Treatments to Refine Surgery Results:
Specific Surgeries:
Tummy Tuck Recovery
Breast Surgery Recovery Therapy
Reduce Mommy Make-Over Recovery Time
Corrective Jaw Surgery (Maxillomandibular Advancement Surgery)
Tips to Heal Faster from Plastic Surgery
Take Enough Time Off
Surgery of any kind is one of the most stressful and exhausting things one can go through. Plastic Surgery is major surgery, it requires the same recovery time as any other major surgery. If you go back to work too soon you will feel exhausted, overwhelmed, in pain, and it could hinder your recovery process. To heal properly your body needs access to all your energy resources. This also applies to other activities such as grocery shopping, housekeeping, or caring for your family. So, plan accordingly. You may want to consider asking for extra help. Depending on the surgery we have seen better outcomes when someone takes a minimum of 3 weeks off work.
Be Patient and DO NOT Compare Yourself to Others
Everyone heals at their own pace. Each body is different. You will heal are the rate that YOU heal. If you are trying to compare your journey to someone else's, you may not be listening to the messages your body is giving you so it can heal optimally.
Eat Foods to Support Your Healing
Surgery is tough on your body. Optimal healing requires eating foods that will support the building of healthy resilient tissue. You probably will not feel like meal prepping after surgery. So, plan ahead.
Stay Hydrated
Water helps you heal. You need to make sure you are drinking enough water to flush out your system from the biproducts of the surgery. It may be counter intuitive to increase your water intake when you are already swollen, the reality is that your body needs water to flush out that edema properly. If you are doing any kind of post-op recovery, and then do not hydrate properly, it is like washing a rag and then not rinsing it out.
Slow gentle walks
Although it is not recommended for you to exercise during your recovery. The body likes movement. And for your lymphatic system to work properly it needs gentle movement to pump the edema out of your body. So, if you feel up to it, taking short walks is helpful to your healing.
Breathe deep.
One of the things we tend to do when our body is under stress is to hold our breath. And yet deep abdominal breathing is precisely what we need to help reset our nervous system after surgery. You want to keep your nervous as relaxed as possible so that you can use all your energy resources to heal. Breathing will also help to pump your lymphatic system to decrease swelling and improve tissue regeneration.
Pre-Schedule your Post-Surgical Lymphatic Drainage Massage.
It is really important that you get your Post-Surgical care started as soon as possible. To best be prepared schedule your Lymphatic Drainage sessions or any other post-care before your surgery.
Post-Op Lymphatic Drainage Massage for Plastic Surgery in Seattle
We look forward to supporting your Plastic Surgery Recovery process. We have countless hours of experience working with clients who have had tummy tucks, liposuction, Brazilian Butt Lifts (BBL), mommy makeovers, facelifts, mastectomies, breast enhancements and reductions, as well as reconstruction surgeries.
Uma Clinic takes care of all your Post-Op Lymphatic Lymphatic Drainage Massage needs in Seattle. Schedule your Post-Op Lymphatic Drainage Massage appointment HERE.